Legacy Software — this app is no longer actively maintained, but is available for free.
Features
File Viewer is a free utility that provides Native, Text, Hex, and Icon views of each file.
Native View
View the native format of dozens of supported file types (see the File Types section). For example, audio and video files show playback buttons and Web files show in a Web browser view.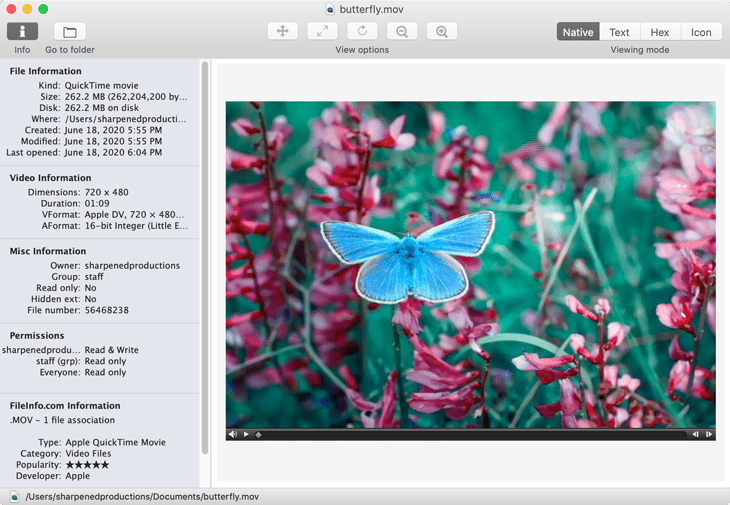 Text View
View the plain text appearance of the file regardless of whether the file uses text or binary formatting. This is often helpful for identifying patterns or short excerpts within the file.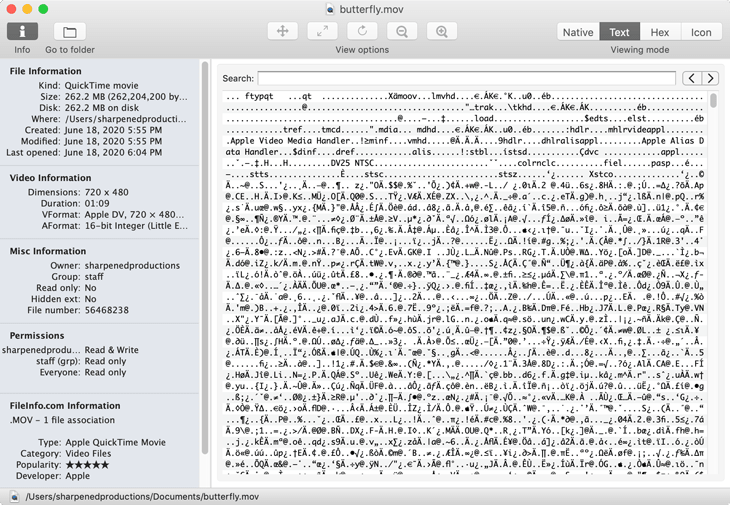 Hex View
View the file as its hexadecimal representation, which can be helpful for low-level inspection of the file's contents.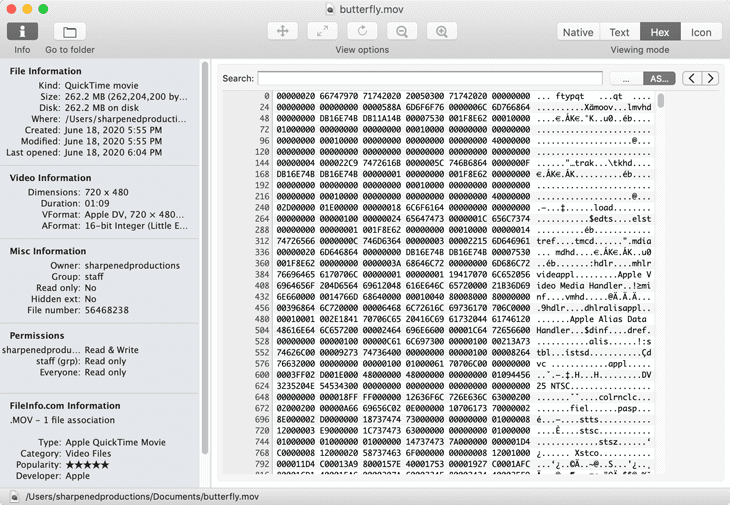 Icon View
View the various icon sizes of the file (e.g., 512x512 pixels, 256x256 pixels, 128x128 pixels, etc.).